Laboratory Furniture and Fume Hoods
The "Laboratory Equipment and Instruments" company is a leading manufacture of laboratory furniture in Russia. The company could come into such high position due to implementation of the innovative technologies and in-house developments of the laboratory furniture. Our laboratory furniture has the best features of the European quality.
LABPROFFTM laboratory furniture
Combination of chemically resistant materials in each important point of the laboratory furniture item.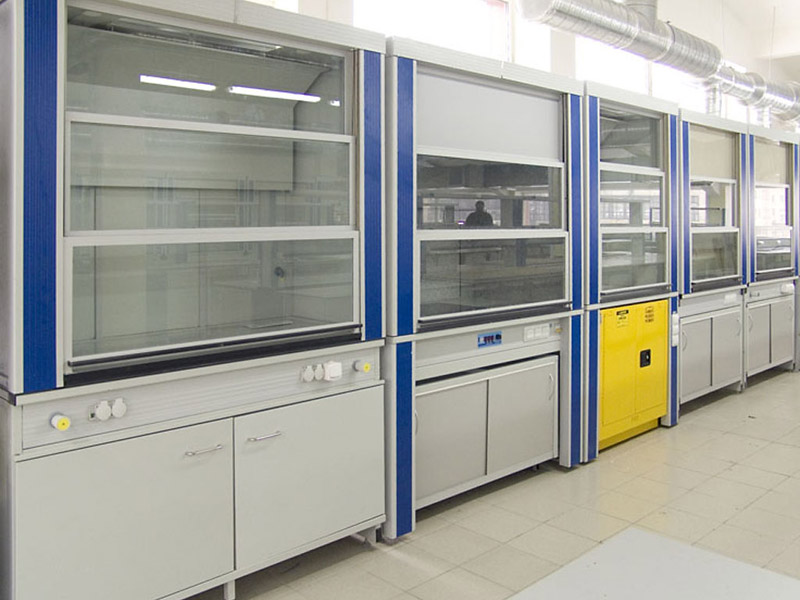 The best European worktops: TRESPA TopLab, FRIDURIT , POLYSTONE , Economy Ceramic Tiles, GRANITE , etc. All products are continuously tested by our in-house test laboratory and by government agencies.
System of patented aluminium profiles for construction of bench mounted frames, uprights, service columns
European chemical-resistant taps, drain sinks, plugs, sockets
Air exhaust, filtration, and air aspiration control devices
Safety accessories
Smoothly running line assembly and strict internal control at all stages of production guarantes the perfect product quality
Philosophy of the labproff TM line is to be ergonomic, safe, secure, environment friendly and tailored for each of our customer.
The leading team of designers, project managers, foremen in charge of manufacturing process
Careful selection of the best suppliers.
Always sensitive to customers feedback, attentive to small details
Services
3D design project (on request)
Installation at customer premises
Warranty service - 24 months (extra 2 years under PROF guarantee contract)
Post-warranty service

Our fume cupboards and other furniture also are in compliance with

EN 14175 (part 3) Fume cupboards. Type test methods
prEN 14056 Laboratory furniture. Recommendations for design and installation
EN 14727 EN 13150 Laboratory benches
EN 13792: 2002 Color coding of taps and valves for use in laboratories
EN 14470 (part1) Fire safety storage cabinets: Safety storage cabinets for flammable liquids
EN 14470 (part2) Fire safety storage cabinets: Safety storage cabinets for pressurised gas cylinders

Fume cupboards have been certified by TROX Technik (Germany) in accordance with EN 14175 (Part 3) in 2008 Download Laboratory furnuture & fume cupboards catalog