23rd International exhibition ANALYTICA 2012
LOIP Company altogether with Mediora OY (Finland) participated in the 23rd international exhibition ANALYTICA 2012. This event was being held in the 17-20 April 2012 Germany, Munich.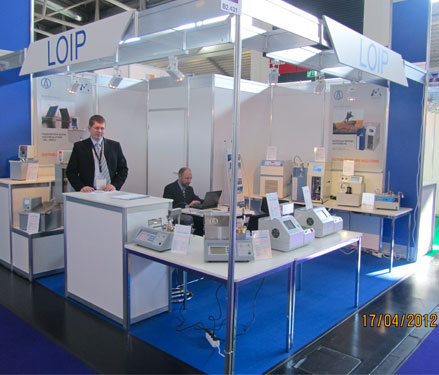 The latest LOIPs elaborations were presented in this exhibition: New automated distillation analyzer LP-086A and New automated apparatus LP-6371A which is destined for maximum filtration temperatures definition to cold filter.
Also LP-092A and LP-093A with touch screen were presented at the exhibition.
A lot of representatives from different chemical enterprises, scientific institutes, laboratories, industrial and commercial companies have visited our booth.
We would like to thank all our visitors and will be glad to see them among the clients of our company.